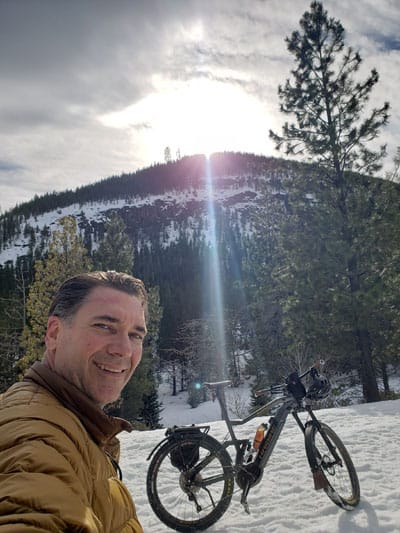 Hello, my name is Chris Phillips and I am not just an ebike enthusiast, I also ride, sell, and service electric bikes. I have ridden over 12,000 miles on electric bikes in the last 2 years, and have discovered a passion for alternative transportation.  Riding electric bikes has changed my life and I now feel like I was born to ride! I would love to help you feel that way too!
This site is a member of Amazon Associates and uses Amazon affiliate links. When you click on one of these links and make a purchase, I may receive a small commission at no extra cost to you. It does help me out and I appreciate it very much.
Follow The Ride!
Subscribe
and Follow Along on
Youtube!
Learn more about why I decided to start this blog and what I hope to achieve moving forward.  I look forward to meeting you.
We are stewards of our planet and what we do today affects how we live tomorrow. Join the Pedal with Power community and let's change the world, one ride at a time.